doginflowers
MODERN
PET CARE
FOR OUR
COMMUNITY.
Roswell Veterinary Associates is located in a brand new state-of-the-art veterinary hospital with the latest technology and amenities. Our veterinarians are unique in their mission to bring you outstanding pet care with unmatched client services.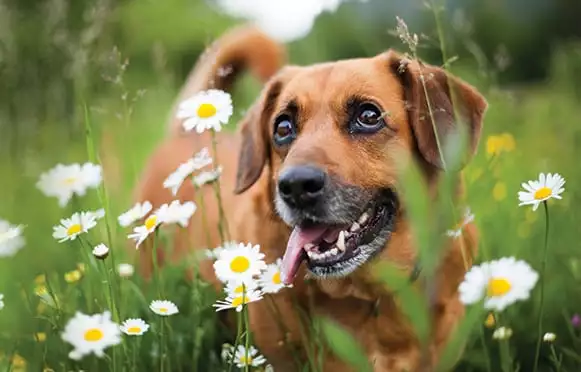 We have a strong focus on preventative care measures, client education, and open communication as means to keeping your pet healthy. Our preventative care plans help your pet achieve and maintain optimal health. Additionally, we work with you to customize each plan so it suits your pet's individual needs. A concierge-style approach to veterinary care means we always encourage you to let us know your thoughts and ask questions about your pet's care. Knowing more empowers you to take even better care of your pet.
Do you have questions for our team? Please contact us! We love hearing from our wonderful clients!
A Sampling of Our Services
Our veterinary team are experts at a range of medical services for your pet.
DENTISTRY
Dental health is an essential part of your pet's wellbeing and too often overlooked! With regular professional cleaning and consistent at-home care, dental disease and its complications can be avoided.
PREVENTATIVE CARE PLANS
Our wellness care plans help your pet stay healthy so they can live longer, fuller lives with you. Preventative care includes yearly or bi-annual wellness exams, regular diagnostic screening, up-to-date vaccinations, and more. Our plans are not only customized to each pet but are affordable for you.
LASER THERAPY
Did you know we're one of the few hospitals in the area who offer this innovative service? That's right! Therapeutic laser light energizes cells to increase their production which speeds up healing of damaged tissue and eases the pain and discomfort of chronic conditions.
DIAGNOSTICS
Our state-of-the-art medical facility has tons of capabilities for assessing your pet's health. We perform routine diagnostic tests at our in-house laboratory and can see beneath the surface with imaging technology such as digital X-rays and ultrasound.
Bathing
Our staff has loads of experience and is fear-free trained. We give your pet a thorough cleaning, internally express the anal glands and trim the nails (dremel smooth is an additional charge). Also, our detailed staff checks your pet's coat and skin for abnormalities that can be passed on to the veterinarian for a closer look.
Our animal hospital in Roswell was built specifically to AAHA standards and we're proud to be a fully accredited practice. Only a small percentage of practices in the country receive an AAHA accreditation. We're proud to offer our community a veterinary practice that meets the highest standards of pet medical care and safety.
Not only that, but our facility features feline friendly amenities that align with the American Association of Feline Practitioner's Cat Friendly Practice program and are in the process of seeking accreditation. Furthermore, our vet staff are Fear Free Certified Professionals who help put every pet at ease. We want to ensure your pet's experience at the vet is not just tolerable—but enjoyable!
And if that all was not enough, we are also a green practice! We use environmentally safe cleaning products and are paperless as well. Caring for the environment is part of our commitment to the health of our pet community.